Peacing it all together.
This updated edition of the popular course, The Parenting Puzzle, led by Lorna McGrath, shares the secrets of Family Leadership—the Montessori way. Over the course of five weeks, Lorna provides strategies and practical examples that you can use right away to bring peace and ease into your home, creating a haven for the whole family where power struggles fall away and give rise to joy.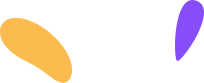 You Will Learn:
How to provide simple choices to empower young children.
How to communicate with honesty and respect.
What to say instead of "good job."
Why natural consequences are more powerful than arbitrary punishments.
How and why to hold family meetings.
How to strengthen parenting partnerships.
How to mitigate morning struggles.
How to separate your own feelings from your child's actions.
How to refocus behavior and meet your child's needs at the same time.
BONUS: Access to a private Facebook group for discussion with participants and Lorna.
"All Misbehavior is Communication."
—Kathryn Kvols
Whether they are 14 months or 14 years old, a child who misbehaves is trying to tell you something. Maybe they have emotional needs that are not being met, or, perhaps, they are dealing with a difficult situation at school. This course serves as your parenting guidebook, from birth to adulthood, providing clear, pragmatic strategies to nearly all the difficulties we all, as parents and caregivers, encounter along the way.
For 110 years, the Montessori way has fostered peace in classrooms, nurtured emotionally resilient, empathetic children, and built powerful adult/child bonds upon a foundation of mutual respect. We are so excited to share this time-tested magic with you; so that you can strengthen the bonds within your family, understand and address disruptive behavior, create joyful parenting partnerships, learn alternatives to punishment and reward, and so much more.
Family is a gift, and our wish for you is to fully experience all the joy it can bring.
Along with issues raised by parents participating in this course, we will address the following issues:
having time to breathe | cooperation | raising confident children | feeling part of a family community | communicating with honesty and respect | enjoying your time together as a family | learning how to work out solutions without creating excessive family drama | creating a home environment that is filled with peace, understanding, and harmony
A Note From Lorna McGrath
Director of the Montessori Family Alliance & Senior Montessori Consultant
Educating children in the Montessori way has been my passion and my life's work. I've designed this course, for you, parents, to help your children (whether they are toddlers or teens) develop kindness and courtesy, self-discipline, responsibility, and confidence.
In our five weeks together, I will explain essential strategies to meet your children's emotional needs, identify and breakdown preconceived 'habits of thought,' and understand and minimize misbehavior.
A new unit will open up each week. I provide homework and suggestions for things to observe and try with your family. In addition, there is a private Facebook group where you, me, and the other course participants can discuss what we are learning. And best of all, when the course is done, you will have access forever.
This course is a tool you can return to time and again as your child grows and the challenges change.
I had the honor to learn much of what Lorna teaches in this course by sitting in her office and begging for help. My son began Montessori at 18 months old; he is now nearly 15. Lorna was Assistant Head at our school, and I spent countless hours seeking her counsel from everything to tantrums to 'preparing our home environment.' There is no doubt in my mind that Lorna made me a better parent, and by so doing, signficantly impacted the quality of my son's childhood.
Katrina Costedio
A Montessori mom of 14 years
All parents wish their children came with a manual. Well Lorna's classes have been as close to a manual as I could hope for! Her courses have been life changing for my family. Each class I attend, I walk away with multiple strategies to target our biggest issues or goals and have always found long lasting success. I even enjoy taking the same class after a few years because I can refocus on the latest stage of my children's development or new issues that have developed over time.
Tara Motzenbecker
Parent of a five- and seven-year-old
I knew I wanted something different! Raised with the idea to let the baby cry herself to sleep or a good spanking will help her listen, wasn't the way I wanted to raise my daughter. But I didn't know what that new approach was until I took the course facilitated by Lorna McGrath M.Ed.
My father took the class with me; I was recently divorced and my parents were helping with my daughter. I wanted us to be on the same page. My father learned a whole new style of interacting with his granddaughter. No longer was it a parental dictatorship with punishments. Now it was helping her learn consequences from her behaviors. There were even times when he would help remind me to use the correct techniques in a given situation.
The old punishment and blame game will be broken—giving rise to the new approach of fostering respect, responsibility and unconditional love.
Caryn L. Young, DOM, AP OT
Parent of a young adult
Let's Learn Together!
We can't wait to start working together towards your most peaceful home. Register today to begin peacing together your parenting puzzle!
$250 or $200 for IMC and/or MFA members
Join the Montessori Family Alliance
Get started now
02

Session I: Seeing the World from Three-Feet Tall

Show Content

Your Guide to Session I - Seeing the World from Three Feet Tall

Activities - Session I

The real preparation for parenting...

Habits of Thought

Habits of Thought Worksheet

The Child's Relationship to Her Environment

Setting Up the Physical Space at Home

Safety, Respect, and Clear Expectations

Disarming the Squabbles - Rules of Engagement

More on Disarming Squabbles

Detaching with Love

Between Sessions

Observation Guidelines and Notes

Family Life Forum - I

03

Session 2: Why Do They Do What They Do?

Show Content

Your Guide to Session II - Why Do They Do What They Do?

Activities - Session II

Encourage More Than Praise

Meeting Our Basic Human Needs

Relationship Accounts

Relationship Accounts Worksheet

Respond Instead of React

Respond Instead

Genuine Encounter Moments

"Good Job" Junkies

Encourage More Than Praise

Balancing the Scales - Our Response

Between Sessions

How Do You Refresh and Renew Yourself?

Family Life Forum - 2

04

Session 3: What to Do When You Want to Trade Them In...

Show Content

Your Guide to Session III - What to Do When You Want to Trade Them In...

Activities - Session III

Meeting Our Basic Needs

One Size Fits All - Wrong!

Goals Chart - What Is the Unmet Need?

Attention Seeking Child - Love

Power Child - Control

More Strategies for the Power Child

Take the Power Out of the Issue

The Vengeful Child - Belong

The Disheartened Child - Capable

Between Sessions

Family Life Forum - III

05

Session 4: If We Can't Punish or Reward...Then What?

Show Content

Your Guide to Session IV - If We Can't Punish or Reward...Then What?

Activities - Session IV

"We must call upon..."

Detaching: An Important Parenting Tool

Detaching with Love

Family Meetings - How to Get Started

Family Meetings - Some Stories

Family Meetings - Four Components

Family Meetings - Helpful Hints

A Quiet Place

Guidelines for Creating Quiet Places

Conflict Resolution

Choices and Agreements

Natural Consequences - The Best Teachers

Between Sessions

Family Life Forum - IV

06

Session 5: Parenting on the Same Page

Show Content

Your Guide to Session V - Parenting on the Same Page

Activities - Session V

He must grow...

Finding Common Ground

Working Together to Make It Work

Brainstorming with Your Partner

Other Topics For Parents

Vibrant Relationships

Between Sessions

Family Life Forum - V

Before you go...
Montessori Teachers, School Leaders

Facilitating The Parenting Puzzle - The Basics

The Parenting Puzzle – The BasicsDo you wish that you could have a Montessori parenting educator at your school? Now you can.As educators, we know that, from infancy to adolescence, children can be a challenge and parenting is a puzzle. So, whethe...